What is Jin Shin Jyutsu?
Jin Shin Jyutsu® is a powerful ancient Japanese healing art and philosophy that facilitates the restoration of physical, mental, emotional and spiritual balance.
According to ancient written records, which are kept in the Archives of the Imperial Palace in Japan, Jin Shin Jyutsu was widely known and practiced even before the birth of Gautama Buddha ( India) and Moses (recorded in the Bible). For many centuries the keys to the treasures of Jin Shin Jyutsu were passed from Master to apprentice by verbal teachings
However, the art of placing hands on the body, according to the knowledge of bodily energy flows, was nearly lost in the course of the development of our civilization and more complex ways of healing..
We owe the rediscovery of this wonderful healing art to Master Jiro Murai who was born at the end of the 19th century into a long line of medical doctors. 
After curing himself of a terminal illness, Master Jiro Murai devoted the rest of his life to the research and development of Jin Shin Jyutsu, gathering insight from a range of experiences and resources, including the Kojiki (Record of Ancient Things). Later he passed his knowledge on to Haruki Kato and to Mary Burmeister, who introduced it to the United States in the 1950s.
Jiro Murai discovered that the Kojiki story was the symbolic awareness of Jin Shin Jyutsu. The gods and goddesses and their characteristics actually represent the different energy flows and (safety) energy locks within us. The energy moves all around our body in the ascending and descending order. These energy pathways are known as our energy flows and may be harmonized by using the 26 "energy locks" (EL`s) (see related table) on the body. When one or more of these energy locks become blocked, a local disruption can occur which may eventually result in complete disharmony of the energetic pathway.
Rather than speaking about "diseases" in Jin Shin Jyutsu, we speak about projects. Working on projects is fun, so it does make a big difference how to approach things generally.
Try talking of projects rather than problems and discover the difference yourself!
Master Jiro Murai referred to Jin Shin Jyutsu® as
the art of happiness
the art of longevity
the art of benevolence
How do I benefit from Jin Shin Jyutsu healing sessions?
• Jin Shin Jyutsu can be very effective in treating a wide range of physical and emotional disorders. Substantial relief may be felt after only a few sessions.
• Jin Shin Jyutsu can alleviate the symptoms and remove the root causes of pain, chronic illnesses, degenerative diseases and disabilities. It can rectify imbalances in every system of the body.
• Jin Shin Jyutsu can help those suffering from anxiety, panic attacks, stress, trauma, insomnia, lack of confidence, tension, sexual problems and impotence, as well as weight and eating disorders.
• Jin Shin Jyutsu can detoxify, energise and restore the whole body!
Jin Shin Jyutsu will ALWAYS HARMONIZE and does not have any negative side effects. It is suitable for anybody, no matter their condition and may be used to complement medical treatments.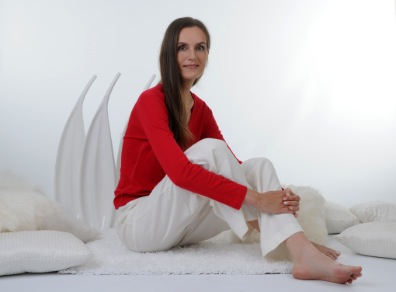 BOOK AN ONLINE ENERGY HEALING CONSULTATION
In this online healing session I will show you simple self-help energy healing techniques specifically tailored to your needs. I will also give advice on diet, exercise and herbal infusions that will support your healing process.
To book a Jin Shin Jyutsu Energy Healing consultation simply click the "buy now" button above. Once I receive confirmation of your payment, I will be in touch with you so we can fix a date.