Feeling Great with the moon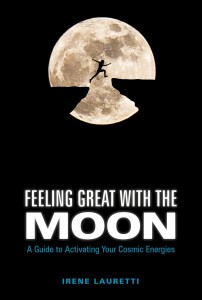 Now you can find the key to well-being, total health, and eternal youth by using the cosmic energies activated by the moon! Based on ancient Japanese energy healing wisdom, this book combines the Eastern and Western element systems using the moon, revealing the energy flows of the body. Discover how to tune your organs
into a cosmic symphony of creation by understanding the 12 Soul Gates and how to activate energies that will transform your life, enabling you to become a conscious creator of your own destiny. Understand how astrology and the moon work together to initiate your good health, happiness, and success. Learn about energy and
vibration and how to merge them to influence your body and your reality. Find out who you really are in this world—or rather how you become what you are—and what the Moon has to do with how you present your self and perceive your reality!