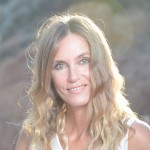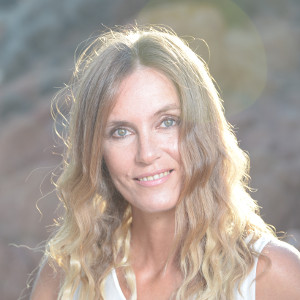 I am "out of tune" … or I feel really "complete" …
We have all said it…even medical doctors say it … but are we actually aware of what it really means?
Whom or what are we actually attuned to?
The simplest way to look at "being in tune" means to be in tune with the natural cosmic cycles, the most obvious being the cycle of day and night, of resting and rising. If you work at night and sleep during the day after a while your body will start showing signs of stress and you immune system will suffer.
However, there is so much more to "being in tune" than sleeping at night and being active during the day.
Cosmos means "order" and this is precisely what Cosmos is:
Cosmos is the order of the 12 forces of creation; the 12 star signs, the 12 gates of to heaven, Gates of your Soul.
Yes, what applies to the Macrocosmos always applies to you as well, since YOU are a perfect mirror of the grand cosmic order. –
or are you really?
You are right, since it is exactly THIS order of the 12 COSMIC forces coming together which determines whether you are "in tune" or "out of tune".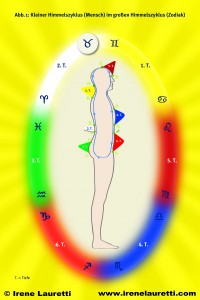 HEALTH is the perfect harmony of the 12 cosmic forces. Any mental, emotional or physical disbalance you are experiencing in truth is the voice of your SOUL trying to make you aware of an imbalance in this beautiful – as I call it – cosmic symphony of creation.
A cosmic symphony of creation in fact you are, since if you could physically hear the 12 forces, the tools of you Soul, continuously forming your body and your reality out of your spiritual SOURCE, you would hear yourself playing your very personal part within a magnificent and gorgeous cosmic symphony of creation – the Akashic UNITY of Souls going into manifestion in a celestial music.
And just like a symphony needs to be conducted by someone … so does the cosmic symphony of creation has its conductor –
THE MOON.
Earth would not exist without the MOON and nor would your body. Earth (your body) is the product created out of SPIRIT (sun) by the 12 forces of the SOUL (the Moon circling the earth through the 12 gates of heaven, the 12 star signs).
It took me many years of energy healing experience first without and then with tuning myself into the vibrations of the moon to realize that "being in tune" actually means to BE the Trinity of SPIRIT(Sun) – SOUL(MOON) – and BODY (Earth), precisely as shown here, since YOU in fact are the microcosmic Trinity as the Macrocosmic Trinity Sun – Moon – Earth.
It is not possible to live "beside" the laws created and formed by this Trinity. If you do "fall out of tune" – your health will leave you. It may not show immediately, but it will show – the longer this "being out of tune" stays on, the deeper the imbalance will work itself into the body. And just as any imbalance always starts in the Spirit – so it is there (and ONLY there) that it can be released and healed for good.
HEALING means to tune your body into the Cosmic Symphony given to us by the MOON. It is as simple as that, since in the end, ANY dis-ease can and will be cured only by re-attuning your body and Soul into this – our – Cosmic Symphony of Creation.
So, how do you do this?
By simply tuning your body into the "musical key" and vibration given to you by the Moon on a daily basis.
Doing this has healed me after I had been given up by doctors. It has enabled me to transform my life and achieve everything and more I had ever dreamed of.
Tuning yourself into the vibration of the Moon can and will do the same for you! Start NOW by daily checking the moon's position and associated organ at the bottom of this webpage and tuning yourself into this vibration as described in my new book "Feeling Great with the Moon", released in the US on December 15th and shortly afterwards worldwide.
BECOME WHAT YOU ARE BORN TO BE! … NOW